Two Scoops Tuesday is back! Watch for another post coming this afternoon. :)

I am sure you've heard me go on and on about how I'm not a card maker. Soon, I'm going to have to give up that argument with all of the cards I make these days. Maybe I'll have to just switch my story to I'm not a very good card maker. Or card making is not my specialty.
Either way, I've made some super fun cards this month with my design team kit. I kept it simple and came up with some designs I was very happy with. Here's my favorite, a feminine birthday card: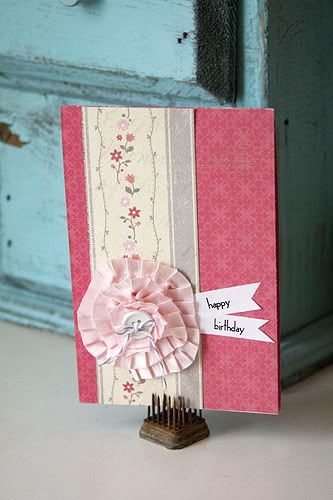 The supplies? Authentique papers (all of them!), May Arts ribbon, a white button, twine, glubers and a printed sentiment.
If you think my simple card making style is for you, then head on over to
the gallery
and check out the rest of the cards I made this month!