Today's first Two Scoops Tuesday post is from Jessy. Another great technique post to follow this afternoon! Happy crafting!
Hey! It's Jessy here again & I would like to share with you a very simple tip on how to dress your chipboards.
What I like to do is to paint my chipboard and once dry, I will stamp on it. Or sometimes I add glitter for the shimmering effect too. It totally gives a very interesting look to it.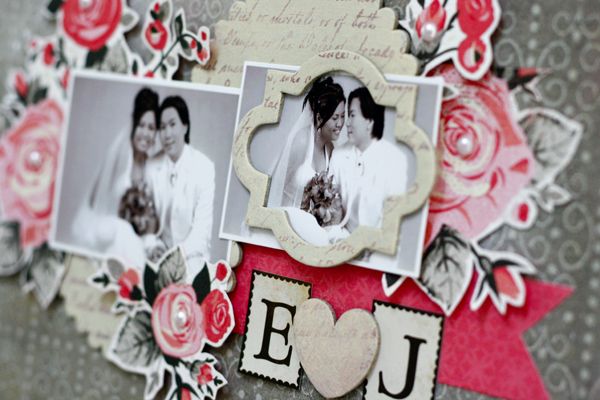 If you see here, I use one of the chipboard as a frame. Cute eh?! Thanks for peeking.
Have a great week!
Xoxo Jessy