Hello friends!
In my hometown, there is a landmark in a cemetery called the black angel. In my youth, we always went there to see her and spook ourselves and repeat the lore we had heard so many times before.
I'd never taken the boys before as they had seemed too young. On this particular trip, my Aunt asked if we could take the boys. I agreed, knowing they would love it!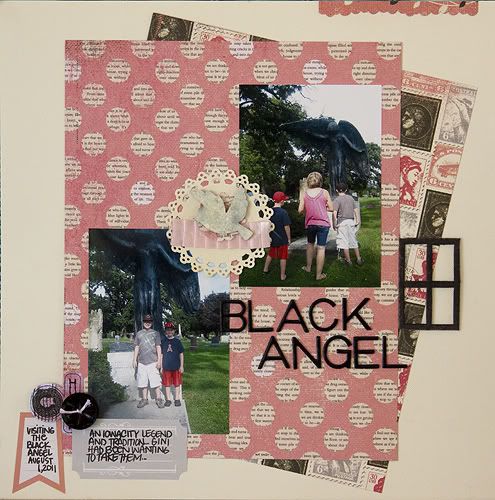 Supplies for this layout? The gorgeous papers from the Uncommon line by Authentique Papers. Throw in a piece of chipboard from Maya Road, a Jenni Bowlin button, thickers and Cosmo Cricket labels and you've got a layout that will help us remember the boys first trip to visit the black angel!
Be sure to go grab up some Authentique products if you haven't -- they are truly beautiful!