Hi! I have a secret to tell you. Before my kit came, I had no idea what I was going to do with Authentique anything! I thought it was all too girly, too fancy and too not me. You know what? I was totally wrong. The Authentique stuff is FANTASTIC, even for boy mamas that like bright colors and neutral patterns!
First, the papers are a wonderful weight and have a beautiful texture. The letter stickers are the perfect size. And the diecuts? Not only are they perfect, but they don't fall right off the sheet -- so you don't lose them all over the place!
Those aren't the only things I liked about Authentique, I could go on all day. However, I will spare you and show you my very favorite thing.
The Uncommon sheet of Original paper.
I love the doilies. LOVE them. And, the notebook/ledger background? Genius! I need at least 3 more sheets of this paper!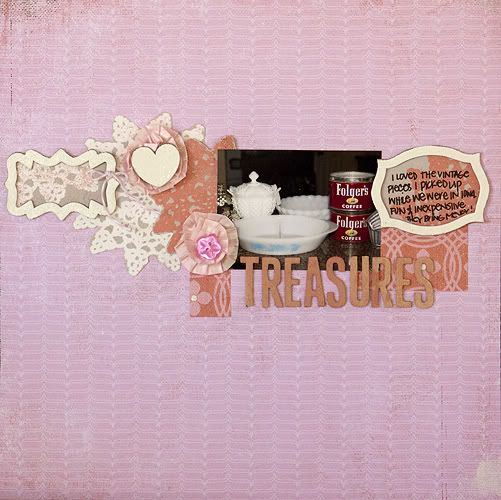 I took the foundations paper for Uncommon for the background, then cut out a couple of the doilies from the Original sheet of paper.
Then, I built my photos and other elements around those doilies!
I hope you'll check out the Authentique stuff in the store if you haven't, and then post your results in the gallery! I know I would love to see what you create!!