I love to play with mists. I don't think I go crazy or get too messy, but I love using them! So, when I started planning this page in my head, I knew I had to mix my Glitz and Maya Road goodies with my new Studio Calico mists (also from
yourscrapbookstash
!) and mask.
The Dance in Sunshine papers were perfect for the look I was going for, as were the autumn mini pieces from Maya Road. After I misted with Custard around the ampersand mask I went to work assembling the page. Then, I misted the chipboard pieces with custard, dewey and overdue. Once those were dry -- CALICO SHINE. I need about 10 more bottles of this stuff because it's amazing.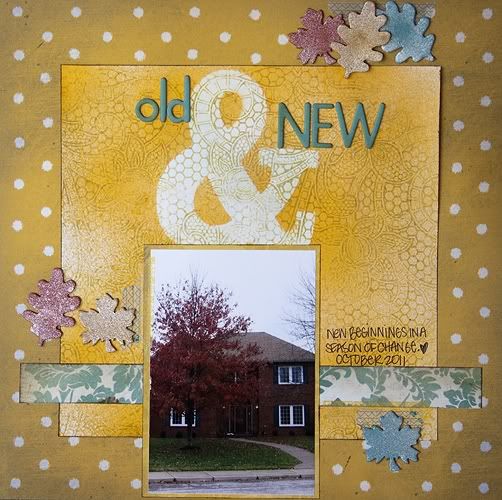 All in all, a lot of fun playing with mists and a page I am happy with!

Pick up these fun products in the store today!