I've got this thing with banners. I love 'em. I make one for every occasion. I've made 5 so far this year. I do think I ought to slow down, though. There are so many a person can display and/or store. AND, when a piece falls off of one, my dog is quick to eat it. That's a fail, for sure.
Anyway, I knew when I got the Maya Road strawberry coaster album in the your scrapbook stash store that I had to make a banner with it. It'd be cute, sweet and summery. That meant I had to pair it with the Echo Park Summer Days papers.
Help it out with some Tattered Angels glimmer glam and it's fit for summer.
Dress it up with tulle, buttons, vintage pieces and Studio Calico notions and it's ready to be displayed!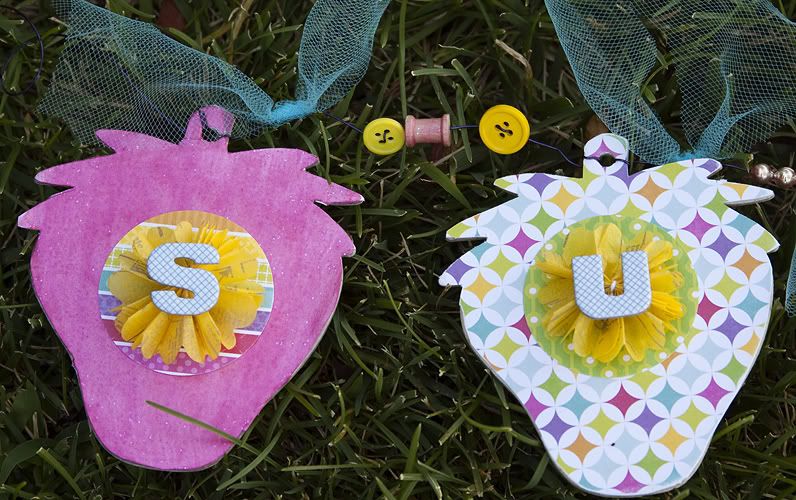 {Sorry if you think photographing in the grass is a bit odd. i thought it seemed very summery and that it accented the colors nicely!}