Over in Singapore, I hear that space is limited. I feel so bad sitting in my room right now when others may only have a small space. I've been there, done that though so I do remember. Of course, I didn't have a 'stash' this size though.
On to the Scrap Room pics.
Today we visit Emeline and June's rooms.
Enjoy!
Emeline: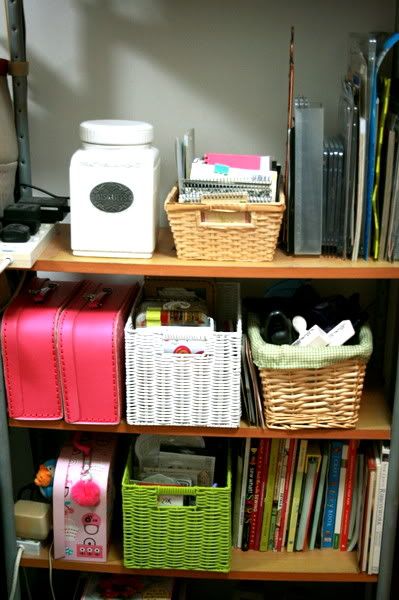 June: