I felt the need for another change.
Made this really quick last night using the new October Afternoon Hometown papers. I'm addicted to them!
Wanted to thank the girls from the
U of W Medical Center
- Maternity & Infant Center. I was contacted by a customer a few months ago regarding a program for mothers who were hospitalized for various reasons during their pregnancy for more than 2 weeks. They were trying to keep them busy by offering scrapbook supplies and classes. Of course, the funding for this does not really exist so she was asking for donations. I had a nice stack of pink and blue papers that needed to be moved to make room for some new product coming in so I sent the stack to her. I got the sweetest Thank You card from all of the RN's in the department. Really got me in the mood to be creative.
So I pumpedout a few quick pages last night. I have a stack of miscellaneous pictures that really don't have a purpose, just some I've taken and I got those on pages. I'll upload those to
my gallery
tonight.
Used the new October Afternoon Hometown line. I cut the flowers out of the paper and the 'Extra Extra Read All About It' is from one of the journaling diecuts. I cut the top and bottom off. Letters are the new sticker letters (that we've been waiting to get since the winter show!)

New Pink Paislee Vintage Moon. Alpha Stickers are the new PP Fashion Script.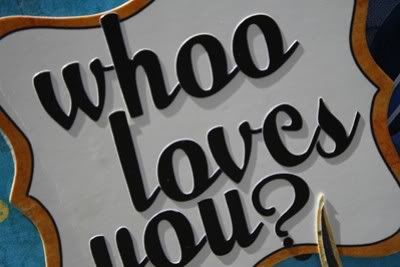 4th of July
Banana Frog stamps - if you haven't tried these stamps, you should. Amazing quality. And you can see projects using them on their
BLOG
. Scenic Route Liberty stickers used as borders. I also inked and added Glossy Accents to the Rusty Pickle chipboard stars. I'm addicted to Glossy Accents and use it on a lot of my layouts. I love it so much, I'm bringing it into the store to sell. Try it, you'll love it too!
I took this picture of a street musician in Tallin, Estonia in 2006. Its one of those pictures from the trip that brings back a lot of memories. We took a walking tour of the old city and you could feel the history in that old town. Walking along the cobblestone streets that were hundreds of years old. We stopped at a lookout in the upper town and looked down on the lower town. From the lookout, we could see all of the amazing architecture (and our cruise ship docked). And there, under a tree sits this man playing an odd instrument. Just added to the mood. And I've been hoarding this Collage Press paper specifically for this page. Speaking of Collage Press, you'll be seeing their new papers in the store very soon!

And I used some of the new Sonoma Line from Scenic Route. And check out that musical note rubon from Jenni Bowlin.