I always love to go back during the month and see what the Design Team Girls have created in the last few months.
There is always something I can walk away with. Some new technique. Something fun they did with some odd piece of paper or supply.
July was no exception.
I'm beginning to see a change in the products again. It seems that everyone is coming out with diecut papers. For me, its easier than hunting down a punch of some sort that will do this for me.
#1 - its a new tool that I will use once and then store away in my room only to be brought out a year from now and thrown into the 'ebay' pile.
#2 - Paper costs less than the punch.
And don't forget the lace cardstocks we're seeing everywhere. KI Memories has some really cute and fun patterns.
So, here are a few of my favorites from the past month. (Click on each girls name to be taken to their full gallery.)
Emeline
-
Emeline never ceases to amaze me with her layering and mixing of papers. Especially papers I would never have thought to put together. She's shabby chic, yet full of color.
And she's been working with the new Graphic 45 papers.
Mandy
- Mandy rocks the mini books! (here is another one using the Scenic Route Grafton line) She's always working on something. And did you see how she used the KI Lace cardstock as a mask in this one layout? Something new!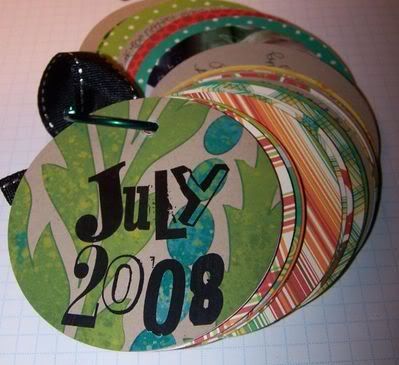 She also layered the butterflies from the KI Lace on her card.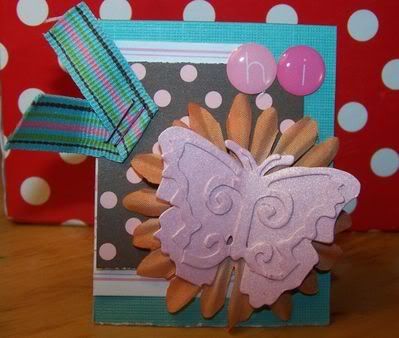 Carrie
- the newest addition to the DT. She's already adding to her gallery this month. Can't wait to see what all she comes up with.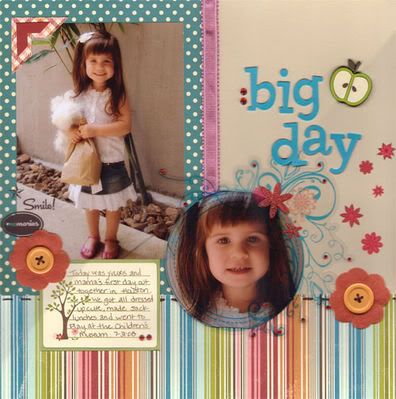 Beatriz
- Our resident Card-Maker. She branched out this month and created some fun layouts.
That frame around the picture is one of the new Prima Matties. Its a clear journaling spot. Use as a place to journal or a frame! Great use of this product!