I've been busy working on layouts this month. I finally seem to have some free time to work on things that have been piling up. I have sticky notes stuck all over my room with layouts sketched on them. I need to just stick them in a binder or something!
Anyway, I've been making myself crazy working with all of the new papers that just came out. I can't decide which pictures to work with or what papers would look best with them. I'm trying to keep some of my layouts simple so I can get more done. Then there are the ones that take me hours - days even - to complete because I just need to figure out that last detail. I think I've completed more layouts and projects this month alone than I have all year. And the new
Scenic Route Sonoma
papers came in today. Oh man - the colors!
Anyway, here are a few I finished up today. I have so many more to post but I figured I'd stretch them out. And they will ALL be in the Gallery by the end of the weekend which is going to be a nice feeling.
For this, I used the new Cosmo Cricket Blackboard and self-adhesive Diecuts from the Haunted line. I love this line. I'm really not into Halloween papers because they're just 'not my style'. Every so often, a manufacturer comes out with a line that I adore. CC's Haunted is one of those. I think its all of the cute accessories that go along with it. And I love the little Blackboard House book. So CUTE! I started something with that today. (You should see the room, I have piles for different projects and some of the piles are overlapping. No matter how organized I am, I'm disorganized!)
Anyway, this is a skeleton hanging I made. I layered the self-adhesive diecuts over the blackboard (as it was originally intended) and then used glue and embroidery floss to connect the bones. He's so cute! I've got him hanging by my desk so I can see him while I scrap. How cute is he?? And the rest of the diecuts are just as cute! Have you seen the ones for Mr. Campy? I've fallen in love with the marshmallow man. He's probably my next desk accessory.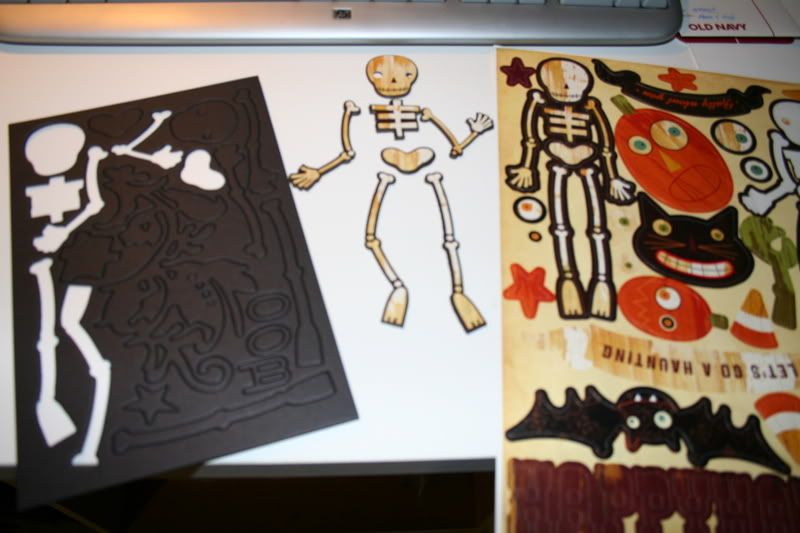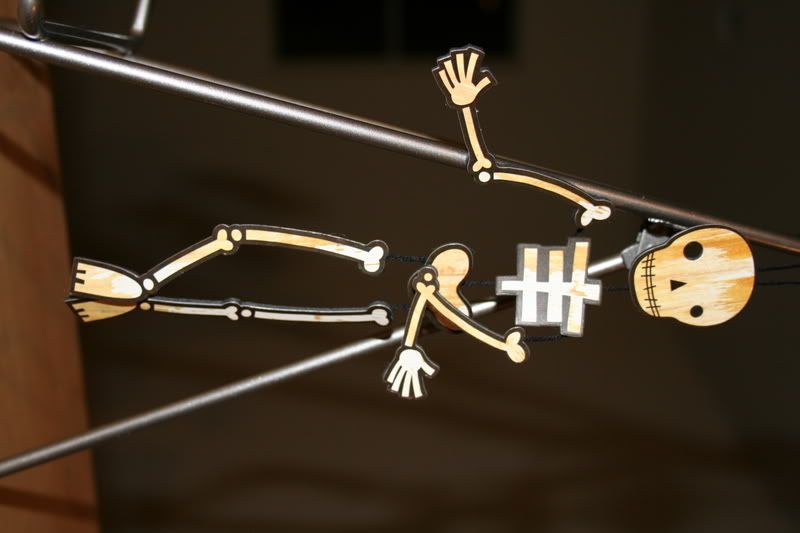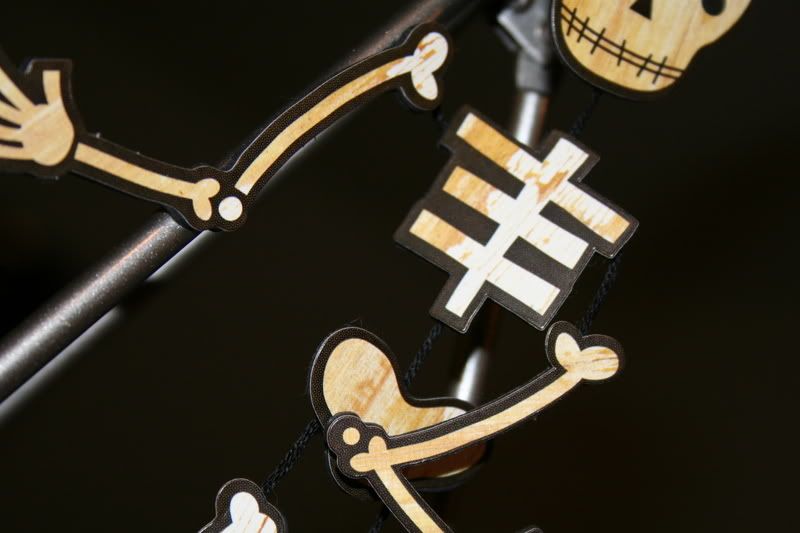 And a quick layout I threw together tonight. I saw a frame at a photo place when we had my sons photos taken recently. Just a simple black frame with 3 4x4 openings. On the frame it said 'Mom+Dad=Me' So simple. I of course sketched out a layout idea while I waited for the proofs.
For this, I used black and white Bazzill as the backgrounds, Graphic 45 papers for just a little color, American Crafts Thickers for the title and a Fancy Pants Glitter Cut.
For those of you looking for the basic colors of Bazzill, like Kraft, Black and White, we WILL be restocking those. You have to have the basics right?
And a fun picture that I've been waiting to scrapbook. Just looking for some of those perfect papers! This is my son on his first birthday. Cake=demolished. So much fun watching him destroy the cake. He actually managed to consume quite a bit of it at the same time.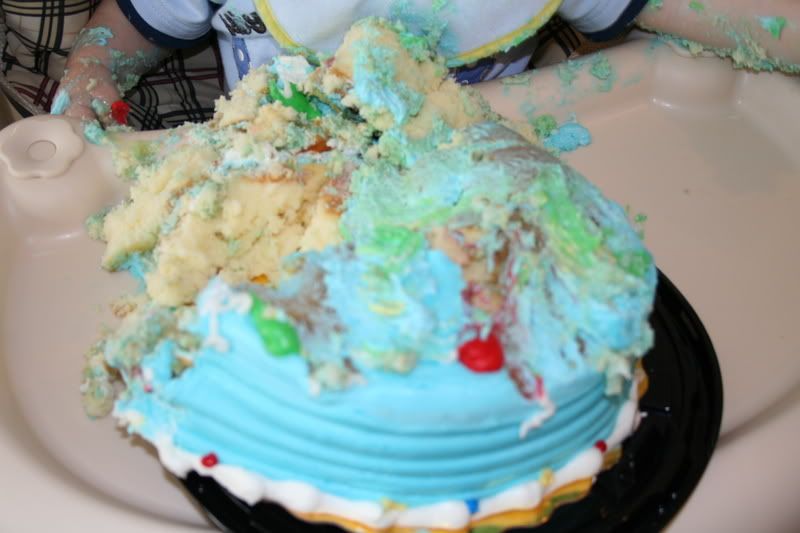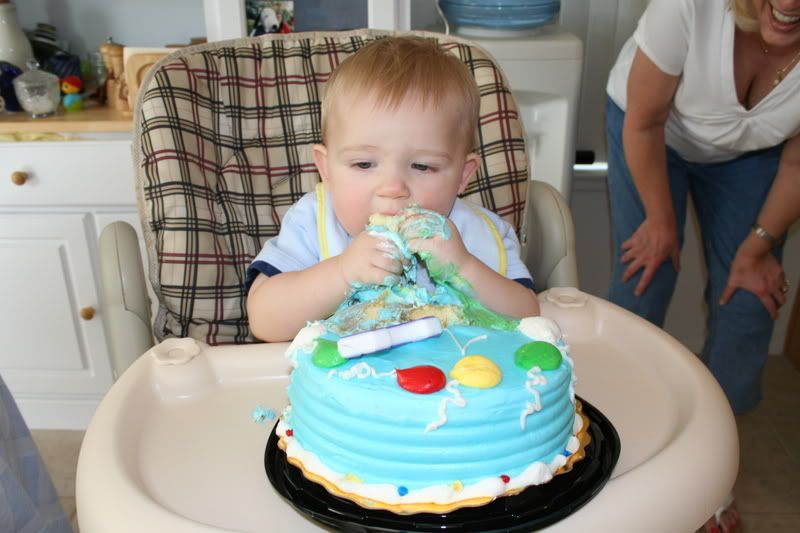 Oh, and some fun finds on the clearance racks. I've been looking for something cute to prop up my layouts. I've got one for the 12x12's, 8.5x11 and mini books.