I have to say, this Pink Paislee Snow Day line is super versatile. It could make a super cute Christmas line for girls - and obviously it's great for snow photos. It's also great for kids as well as adults - it's cute but not too juvenile. LOVE that!
Anyway. I wanted to step out of my box a little bit and do something different on a page. Nothing wild and crazy -- nothing with tilting photos, fussy cutting or layering -- but just something different. Enter, the snowflakes.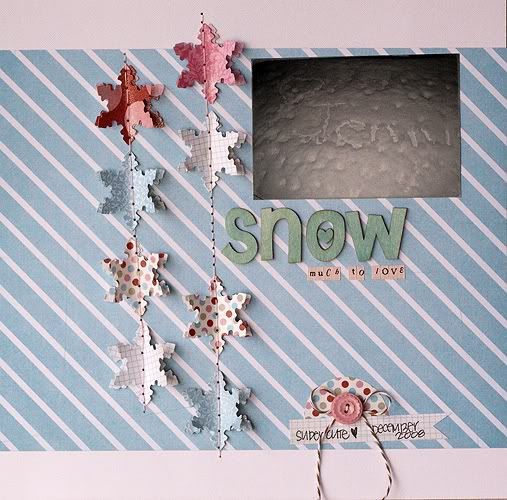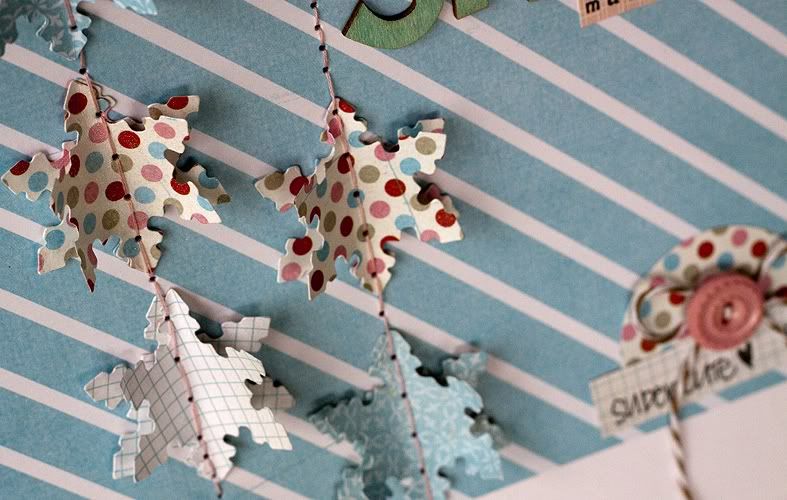 Yes, technically the *are* layered. They are also misted with Studio Calico's Mister Huey Shine (LOVE this stuff. Seriously, what are you waiting for?!) Then, they are hand stitched to the page. (All of my stitching is hand stitching. I don't own a sewing machine and I wouldn't know what to do with one if I did!!!)
So, see -- it's still super simple -- not way outside of my norm, but still cute and different. Makes me happy! Oh, and guess what? Here's a Friday sketch to go along with this layout!
What are you working on that is a little different? I'd love to see it in the
gallery
!