I know in this season, you often need a quick gift. Often it's for that difficult person to buy for (Mother in Law, Grandma, co-worker) or as a last minute gift. I have a simple, yet adorable solution.
An accordion mini album! I know it's not a new concept -- BUT, it's inexpensive and can be perfect for that hard to buy for person. It can sit on a desk or a table, OR can be carried in a purse as a brag book.
I used the Pink Paislee Snow days patterned papers as a base with the ephemera, 3D stickers and wood shapes as accents. Add a little ribbon and some wood shop alphas to the cover and you've got a cute mini album that required no extras. (Think! No mini album to buy, just patterned paper, adhesive and your trimmer!)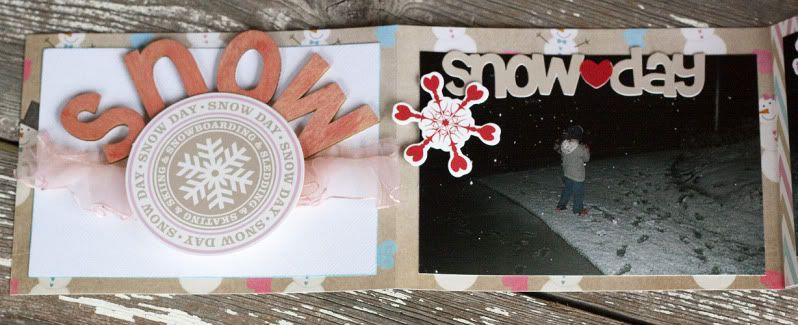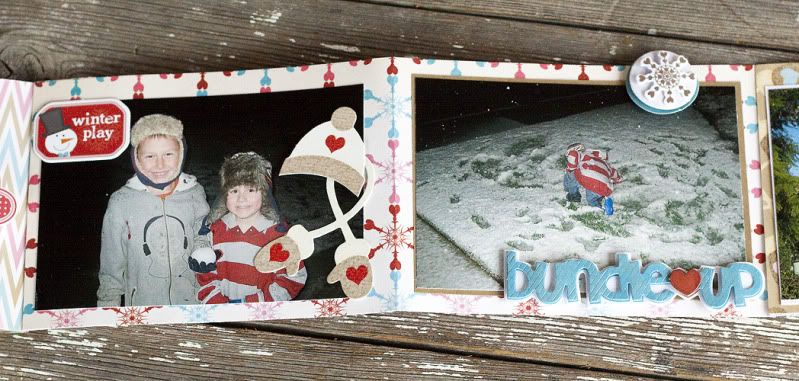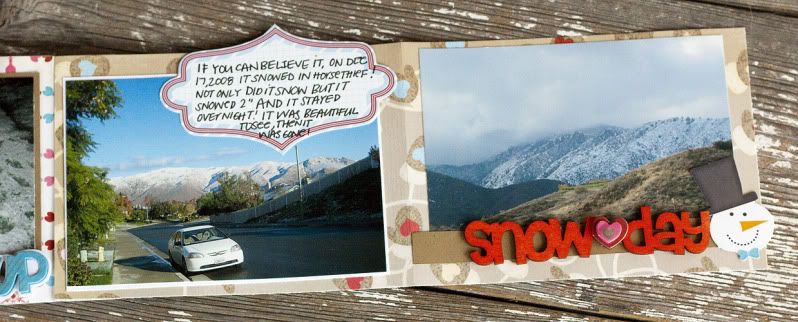 Now, mine is not a gift album. It's to remember the December that my area in Southern California got SNOW that stuck over-night! But, I have plans for more that I don't keep!